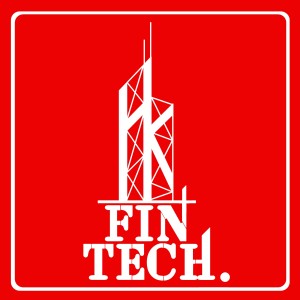 Available from today, local growth-stage start-ups and mature-stage global FinTech companies can apply for a co-working space within the SuperCharger.
As part of the TusPark network, companies benefit from: access to TusPark's Global Network, which includes 30+ co-work spaces around the world, 100+ Venture Capital Firms and angel investors, media coverage, as well as experience gained from incubating over 1'500 companies…."
Source: www.digitaljournal.com
I am convinced that London is the world capital of Fintech (here and here), but equally confident that a lot of innovations will come from emerging markets, and especially Asia.
I've had the chance – and great pleasure – to be on the advisory board of Fintech HK and to witness first hand the incredible growth of Fintech taking place in Asia during the last year. Fintech HK is itself a very good example of that hypergrowth, which started less than a year ago with a report on Fintech in HK, and has now become the largest Fintech ecosystem in Hong Kong.
They have now just announced the launch of the SuperCharger, a whole floor dedicated to Fintech in HK, in partnership with Tuspark – a Chinese tech holding that owns 400 companies.
A few years ago, Fintech was still nascent in London but then took off swiftly thanks to the arrival of accelerators, which helped create an ecosystem of mentors, business angels, banks, etc The same is happening in Asia, with the launch of StartupBootCamp in Singapore, DBS Nest in Hong Kong, and now the SuperCharger.
As the ecosystem grows stronger, we are seeing more and more interesting Fintech startups there. And examples like Alibaba's YueBao (4th largest money market fund in the world in less than a year), or Vietnam (36% penetration rate for smartphones, despite an average wage of $150/month) show that there are a lot of Asian specificities that will allow a very different type of Fintech to emerge.
In other words, there are likely to be very interesting Fintech stories – especially in B2C – coming out of Asia. Stay tuned…
Follow me on Twitter here
And my blog here