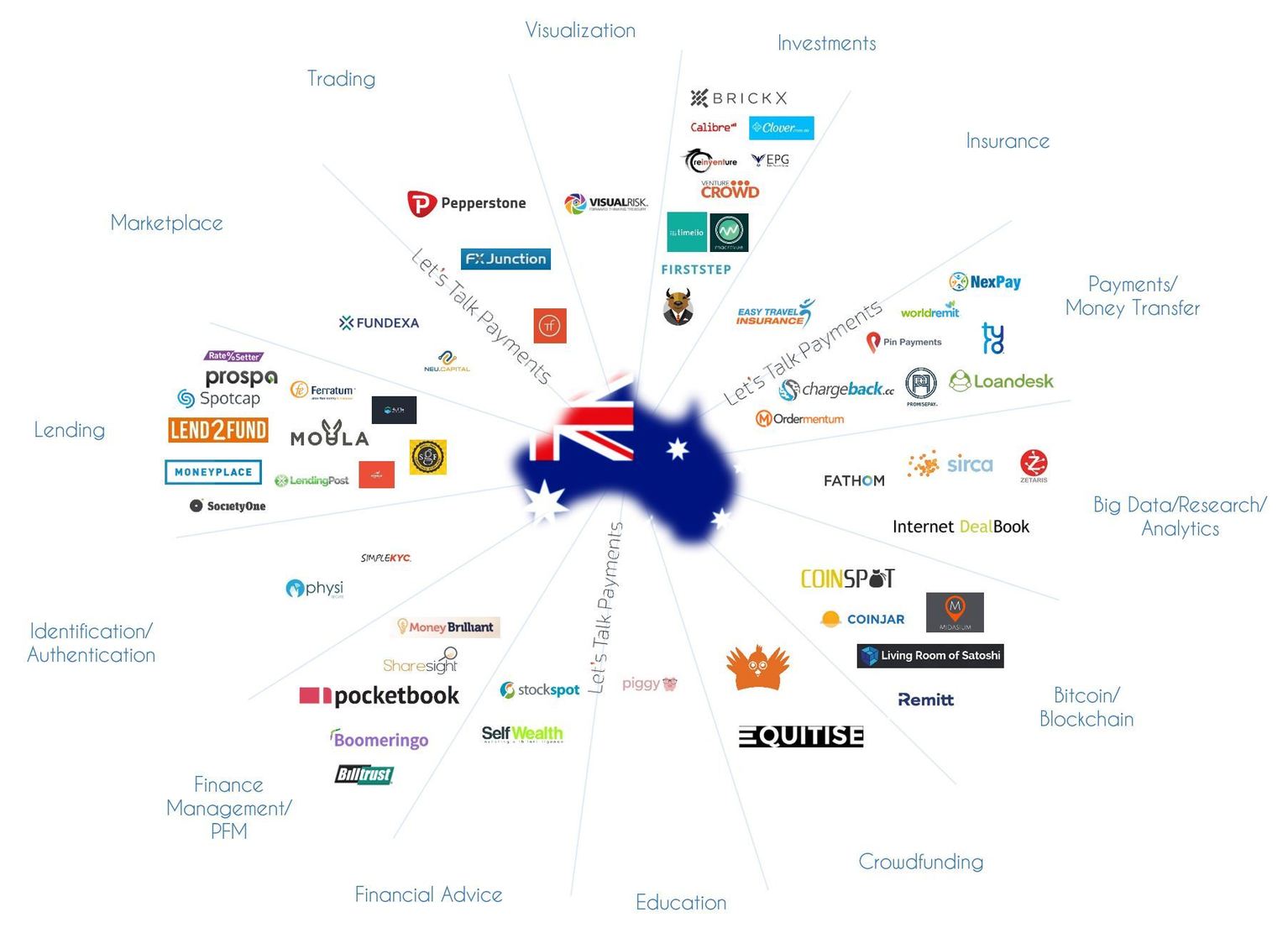 This article contains an overview of the Australian FinTech ecosystem with some of the most interesting startups and successful accelerators/incubators.
Source: letstalkpayments.com
I believe that a lot of interesting Fintech innovations will take place in Asia. But for me, Asia was more naturally Hong Kong, Singapore, Indonesia or the Philippines than Australia…
Over the last few months however, we have observed more and more interesting initiatives in Australia – from the launch of a Fintech hub, to partnerships between banks and startups, to the first investment of Australian pension funds into Fintech startups….
Australia is definitely a market to follow, and this article from Let's Talk Payments provides a great overview of the latest developments.
Don't hesitate to send me a tweet if you see interesting Fintech startups in Australia…
If you want updates on Disruptive Finance and Fintech:
– You can enter your email address to receive an email whenever I write a new post
– You can also follow me on Twitter here
– Or add Disruptive Finance to your RSS reader
And thanks for reading. Don't hesitate to share if you like this post!