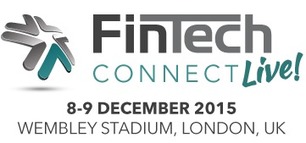 Europe's most exciting exhibition of fintech startup innovation is here! 2000 Fintech professionals all together in one place for two …
Source: www.fintechconnectlive.com
As a perk for being on the advisory board of Fintech Connect, I've received free passes for Fintech Connect Live – which is one of the largest Fintech conferences in London this year.
The agenda is great, from blockchain to Insuretech, from digital transformation to online lending.
There will be 2,000 attendees, of which 30% are startups, 15% investors, 25% coming from traditional finance, and the rest being split between government, providers, etc. With a superb line-up of speakers, it should be an amazing event.
If you'd like to attend, just register and enter the code FTCL100 that gives a 100% discount, i.e. a free pass! The code expires after the first 25 readers of Disruptive Finance have used it, so don't wait if you're interested….
Follow me on Twitter here
And my blog here