80 days to learn Fintech – that's our challenge!
This crazy challenge started 2 months ago ago, when I met Nicolas Tonnard who had replied to my ad about hiring interns for The Disruptive Group.
Since then, Nicolas joined TDG, and I've been very impressed by his entrepreneurship skills and enthusiasm, but also curiosity.
One day, he asked me: "what should I read to know more about Fintech?"
I said, of course: "start by reading all the articles on Disruptive Finance!" (and a lot of other very good sources of Fintech insight).
And as he read articles and kept asking questions, we then asked ourselves: "why don't we make this exchange public, so that other people can benefit too? We received so much feedback of people who want to learn Fintech, why don't we share our training?"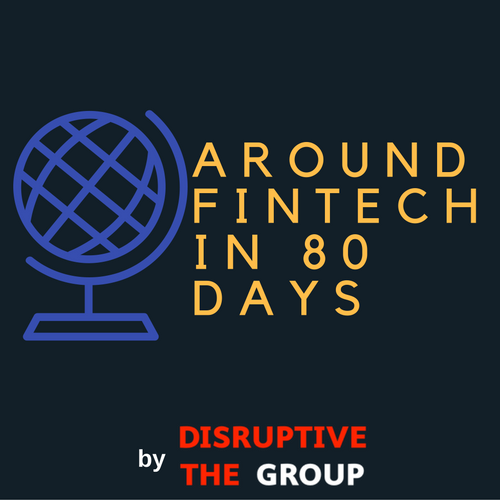 And that's when Around Fintech in 80 days was born. As I exchange with Nicolas and train him in Fintech, as he asks me questions from his Millennial's point of view, people interested in Fintech can learn as we progress on our journey.
If you'd like to follow our journey and be educated in Fintech, go to the Facebook page and like it to receive the updates. Or just click on the Like button below:
You can then start to follow our live videos from 16 January and it of course totally free. And it's in beta – we want this to be as useful as possible, so don't hesitate to give us feedback on Facebook.
Don't forget to share with your friends who are also interested to learn about Fintech, and see you on Facebook …
If you want the latest news on Disruptive Finance and Fintech:
– You can enter your email address to receive an email whenever I write a new post
– You can also follow me on Twitter here
And thanks for reading. Don't hesitate to share if you like this post!