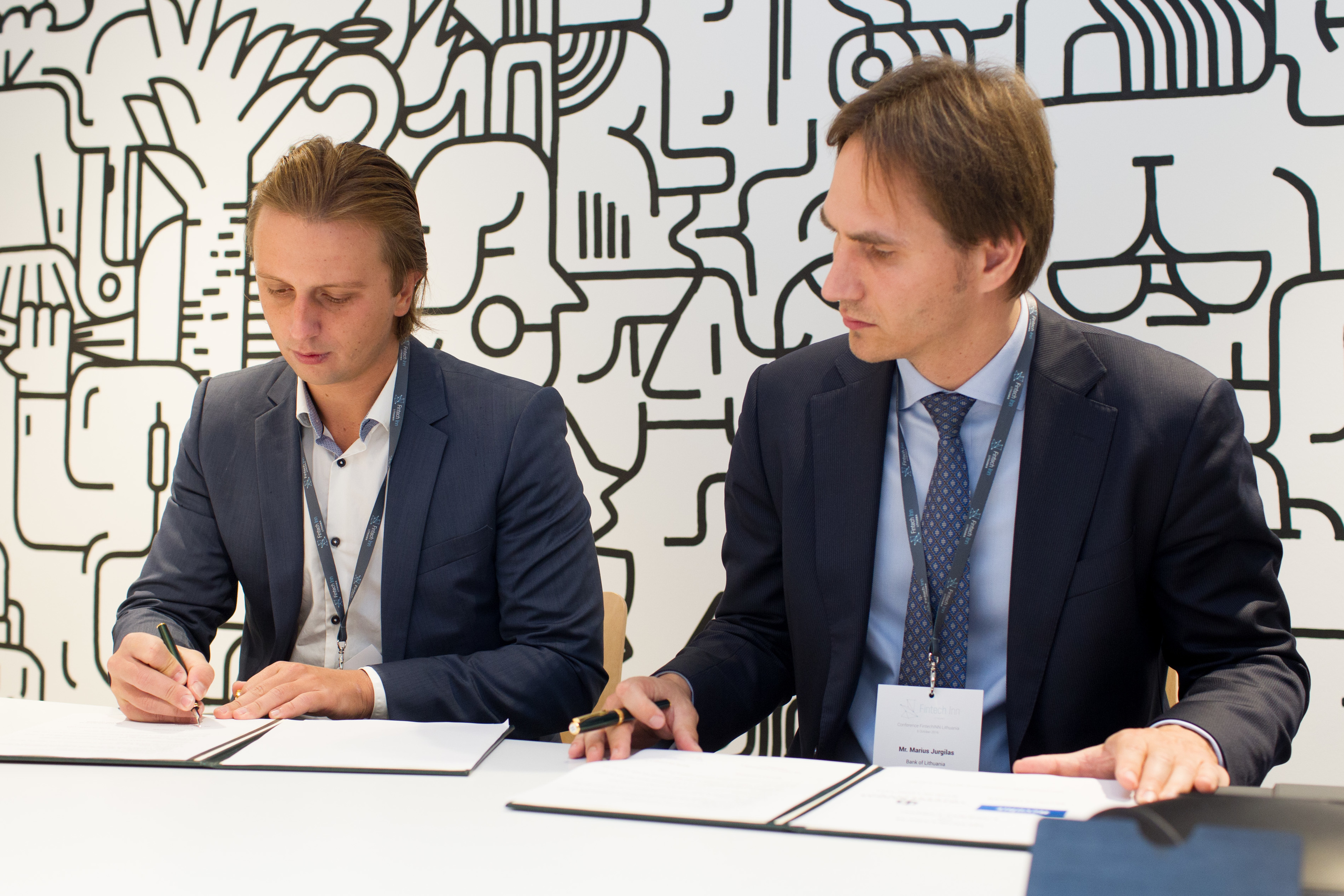 Bank of Lithuania, the country's central bank and regulator, has signed a memorandum of understanding with UK-based payments and fintech start-up Revolut.
Source: www.bankingtech.com
Over the last few weeks, I've had countless discussions about the impact of Brexit and its impact on Fintech in the UK. The current situation could be easily summarised in the following way:
– The UK has been at the forefront of Fintech, and is still very much open for business.
– Other countries such as France or Germany have realised that Fintech will be key for the next stage of development for finance, and see Brexit as a golden opportunity to attract good companies.
– But it's not just European competitors: all large financial centres are seeing Brexit as an opportunity to attract Fintech.
In my opinion, the impact of Brexit on Fintech is quite simple:
– London has become the world capital for Fintech because of a combination of 5 factors :
1) Strong ecosystem of traditional banks, asset managers, etc. but also helped by the very high number of accelerators.
2) Talents, many coming from Europe, and also proximity of Oxford, Cambridge, Imperial College, LBS, etc.
3) Money, and especially a very deep pocket of seed money from business angels thanks to EIS/SEIS schemes
4) A very pragmatic and pro-active regulator (in loose term, i.e FCA, Bank of England)
5) And last but not least, a very strong political willpower to build the UK as a Fintech hub, that started with the Budget in 2011.
For 1), 3) and 4), I think that's unchanged – the ecosystem is still present, money is unlikely to dry up, and the regulator has a mindset which is very "innovation-friendly". 2) obviously is a big unknown, but in my opinion what will impact the continued momentum of Fintech in the UK is 5). The UK government has been a driving force behind many of the initiatives that helped Fintech, and set the tone for everyone else. On the one hand, the government might identify Fintech as one of their priorities in a post Brexit world, and will invest even more in that space. Or Fintech will just be forgotten, buried below many other Brexit priorities, and lose its momentum in the UK.
All of that is happening at the time where many  countries have woken up to the future potential of Fintech, and the opportunity to build the financial centres for the 21st century. The example of Revolut launching in Lithunia, and applying for a banking license there – that could then be passported to the rest of Europe – shows that the competition is now widely open. But it's clearly not just a European competition: apart from New York, Silicon Valley, Singapore or Hong Kong, we are also witnessing new initiatives in New Zealand, Korea, or South Africa.
Conclusion?
– For European startups, it was a no-brainer to move to London when you were in Fintech. Today, some startups will still move to London, but only after careful consideration.
– All European countries are now competing to attract the startups (UK or otherwise) that need the coveted European passport. As seen by the example of Lithuania, it's a wide open competition.
– The dominance of London in Fintech – at the global level – has been challenged by Brexit. Other financial centres see that as an opportunity and are redoubling their efforts.
Those things can happen very quickly – London and Singapore have built their ecosystem in just a few years, which means that others could easily do the same. The next few years will therefore be very interesting…
PS : for those who don't know Revolut, it's a very interesting model. In my taxonomy of banks, that would be a neo-bank, that is slowly morphing into a challenger bank and an iBank (which tends to show that my taxonomy wasn't that great!). What I like about them is 1) very cheap infrastructure 2) great value proposition, resulting in very low customer acquisition cost. The big unknown is of course their revenue model, but 1) and 2) go a long way to help them figure it out.
If you want the latest news on Disruptive Finance and Fintech:
– You can enter your email address to receive an email whenever I write a new post
– You can also follow me on Twitter here
And thanks for reading. Don't hesitate to share if you like this post!