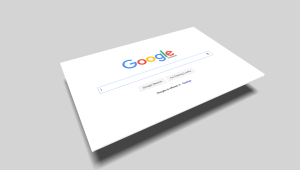 BlackRock is in discussions with Google, the technology group, to create a joint venture that the world's largest fund house hopes will enable it to improve returns.

The tie-up, which would be a first for the fund market, will seek to explore how artificial intelligence might be used to improve investment decisions.
Source: www.ft.com
Article in the FT about a joint-venture between Blackrock and Google. Although there is not much detail about the initiative itself, it'a s good reminder that Blackrock is in my opinion one of the most innovative asset managers.
They were one of the first ones to identify p2p lending as an asset class to invest in, they also created a fund to invest in Prosper and Lending Club loans, they also actually bought equity in the p2p lenders themselves. They are also one of the few asset managers to assess how social data such as Twitter can be used for trading decisions.
Oh, and let's not forget they also bought a robo advisor not that long ago…
Common knowledge says that it is usually hard for incumbents to innovate – because of size, because of culture, because of legacy systems. Blackrock – the largest asset manager in the world – shows that it is not a curse however, and that even very large organisations (which are not tech groups) can innovate, and in that case their size can become a huge asset for innovation. Interesting to see that there is another good example of a large organisation embracing innovation: Fidelity.  It seems like that in asset management, innovation will come from startups but also from the traditional players.
Follow me on Twitter here
And my blog here